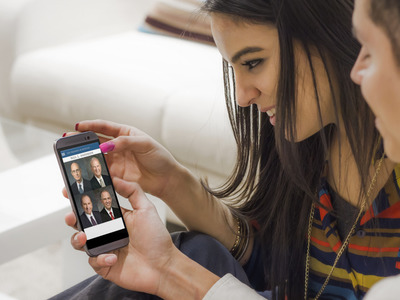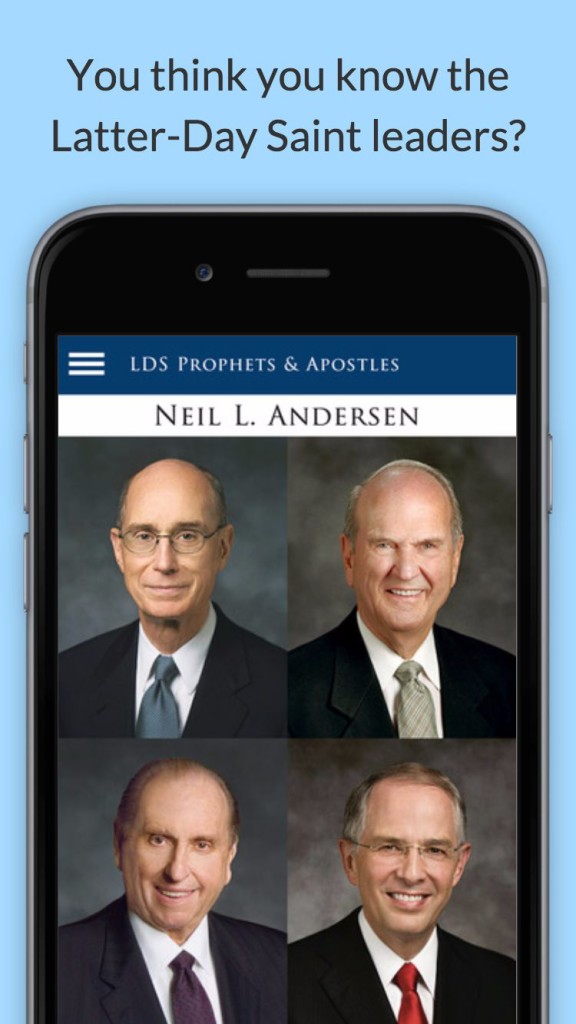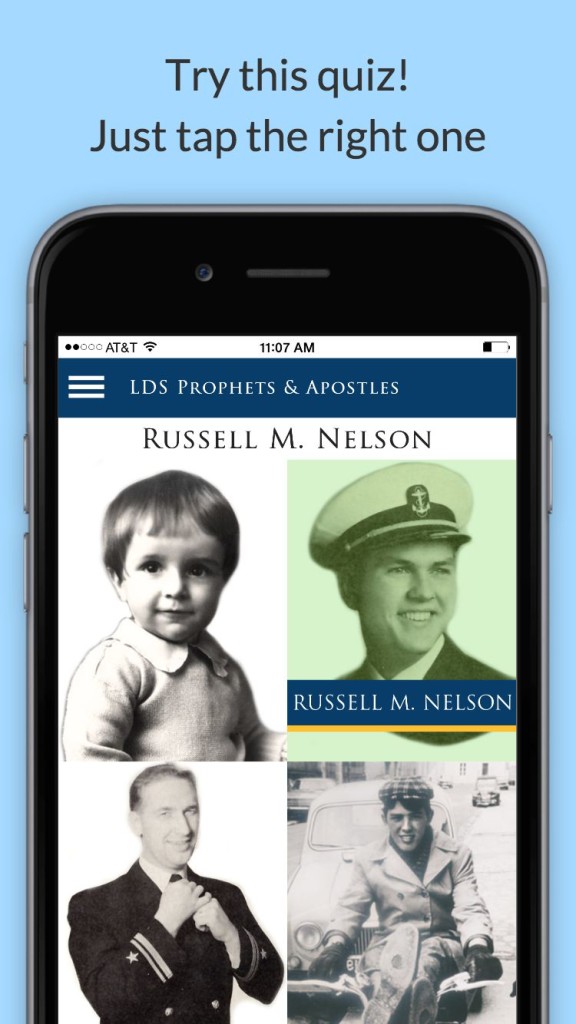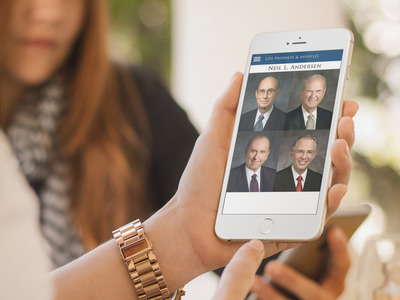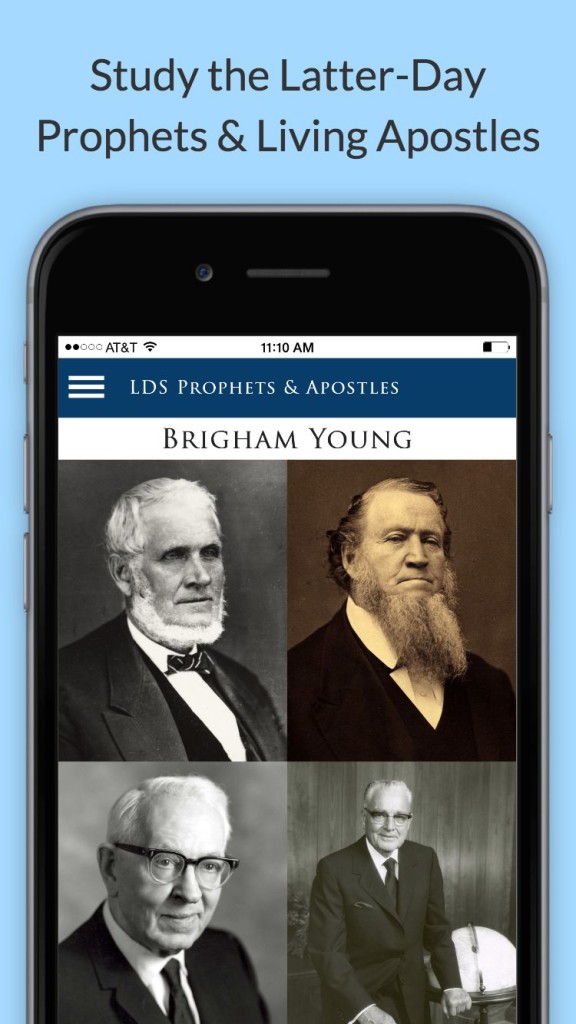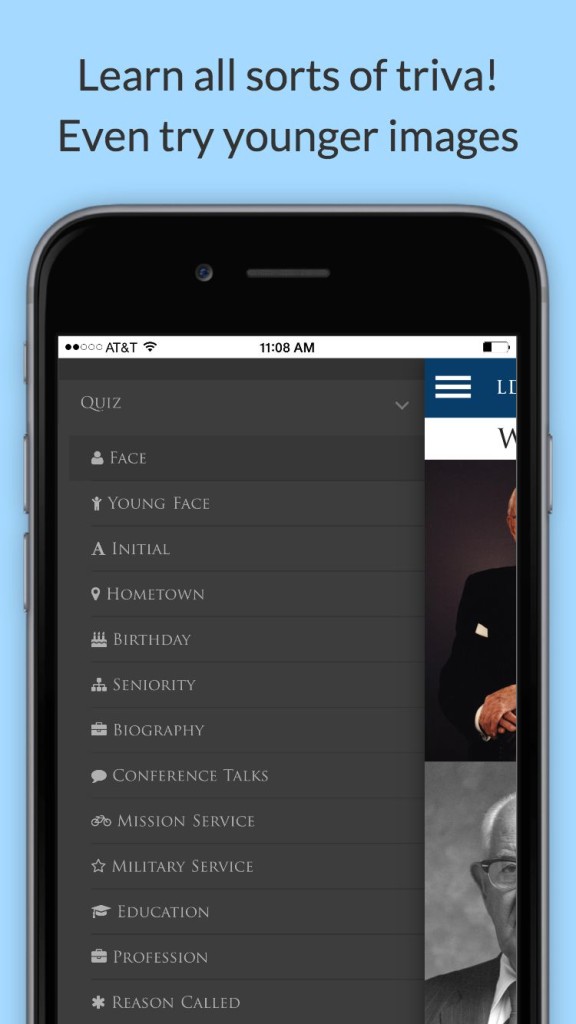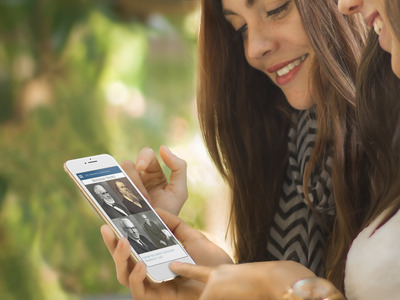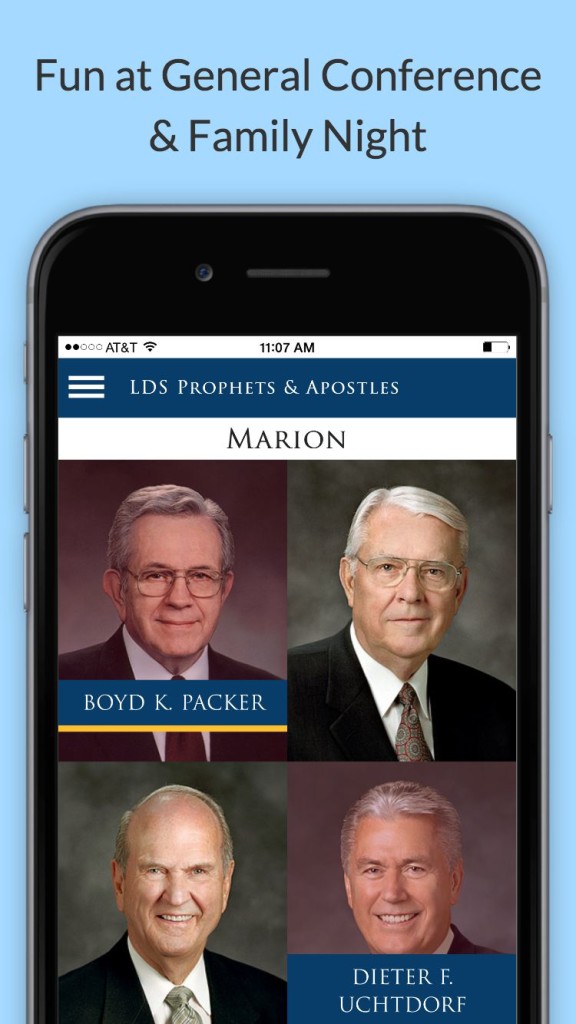 Reviews
A Google User - ★★★★★

I love it! I think it's well done and very helpful for learning to recognize the prophets and apostles! Looking forward to future installments...

Peter Christensen - ★★★★★

This quiz app is really cool. I love this app. It helps me know and remember all the past and modern-say apostles and prophets. It helps me memorize them.

Ben Burroughs - ★★★★★

Great app It is the best, for the ninos...

Sally Ashmore - ★★★★★

Excellent!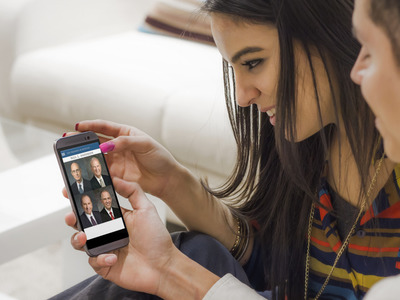 LDS Quiz will test your knowledge of and teach you about the apostles and prophets.
Do you know your LDS Church leaders? This quiz will not only test your knowledge, but teach you about the respected apostles and prophets we follow.
Too often they are just a name or a face, let's put the names and faces together and learn about their teachings and examples.
There are two groups to be quizzed on. Either select to be quizzed on current (living) apostles by selecting the apostles tab, or select the prophet mode and you will be quizzed on presidents of the church. There is also a study mode which will list all the current apostles along with their names followed by all the latter day prophets or presidents of the church.
There are many levels
Face – the original. Pick the right apostle/prophet from 4 images (multiple choice) when given a name.
Young Face – depictions of the apostles and prophets when they were young (or at least younger). – PRO
Initial – Name the initial in their name, be it their middle name or their first. – PRO
Hometown – Pick by hometown or town they were born in. – PRO
Birthday – Pick the apostle/prophet by their birthday and age. – PRO
Seniority – Pick the leader by seniority. – PRO
Sort – Arrange leaders in order of seniority (Drag and drop). – PRO
Biography – Pick the leader based on a collection of information as their biography. – PRO
Conference Talks – Pick the leader based on how many conference talks they have given. – PRO
Mission Service – Pick leader based on their mission service. – PRO
Military Service – Pick leader based on their military service and rank. – PRO
Education – Pick leader based on their formal schooling. – PRO
Profession – Pick the leader based on their professional career. – PRO
Reason Called – Pick the leader based on the reason for the vacancy they were called to fill. – PRO
Age Called – Pick the leader based on their age at time they were called. – PRO
Containing the First Presidency:
President Thomas S. Monson (President)
President Henry B. Eyring (First Counselor)
President Dieter F. Uchtdorf (Second Counselor)
The Quorum of the Twelve Apostles:
Boyd K. Packer (President)
L. Tom Perry
Russell M. Nelson
Dallin H. Oaks
M. Russell Ballard
Richard G. Scott
Robert D. Hales
Jeffrey R. Holland
David A. Bednar
Quentin L. Cook
D. Todd Christofferson
Neil L. Andersen
Also all the Latter-Day Prophets of the Restoration:
Joseph Smith
Brigham Young
John Taylor
Wilford Woodruff
Lorenzo Snow
Joseph F. Smith
Heber J. Grant
George Albert Smith
David O. McKay
Joseph Fielding Smith
Harold B. Lee
Spencer W. Kimball
Ezra Taft Benson
Howard W. Hunter
Gordon B. Hinckley
Thomas S. Monson
Master the faces, names and details of these great men, and then, try to beat your score and time.
Now supporting English and French.
These leaders are according to The Church of Jesus Christ of Latter-Day Saints. This app is not connected with the church other than aiming to uplift it's members.
Version History
0.6.2 - April 24, 2015

Updates and bug fixes. New level for sorting leaders. Better share links.

0.5.4 - April 11, 2015

fixing bug- switching subject quiz didn't refresh

0.5.3 - March 9, 2015

Releases for iOS and Amazon

0.5.0 - November 10, 2014

Adding French Language

0.4.1 - October 15, 2014

Complete rebuild! New cleaner interface and graphics New Levels: Faces, Young Faces, Initials, Birthday, Hometown Share your scores with friends!

0.1.5 - August 30, 2013

Bug fixes Backwards Names on Name that Face level Unlocking all levels! No longer have to "pass" the first levels in order to unlock the later ones.

0.1.4 - April 19, 2013

Adding level for General Conference Hardware accelerated animation

0.1.3 - February 23, 2013

Adding level advancement. Pass a quiz to unlock the next level. Fixing score calculation bug. Adding better instructions and language. Pro version includes more levels.

0.1.2 - February 20, 2013

Adding Name that Face mode and renaming original to Face to the Name.

0.1.1 - February 15, 2013

Design Updates

0.1.0 - February 14, 2013

Design Updates

0.0.78 - February 7, 2013

Bugfix

0.0.77 - February 7, 2013

Bugfix

0.0.75 - February 7, 2013

Design Update

0.0.6 - February 5, 2013

Bugfix

0.0.5 - February 5, 2013

Initial Release