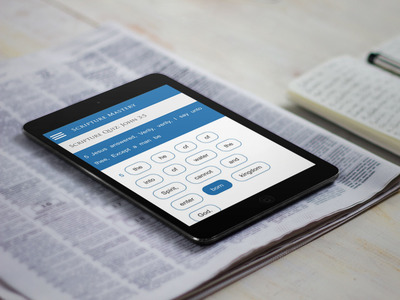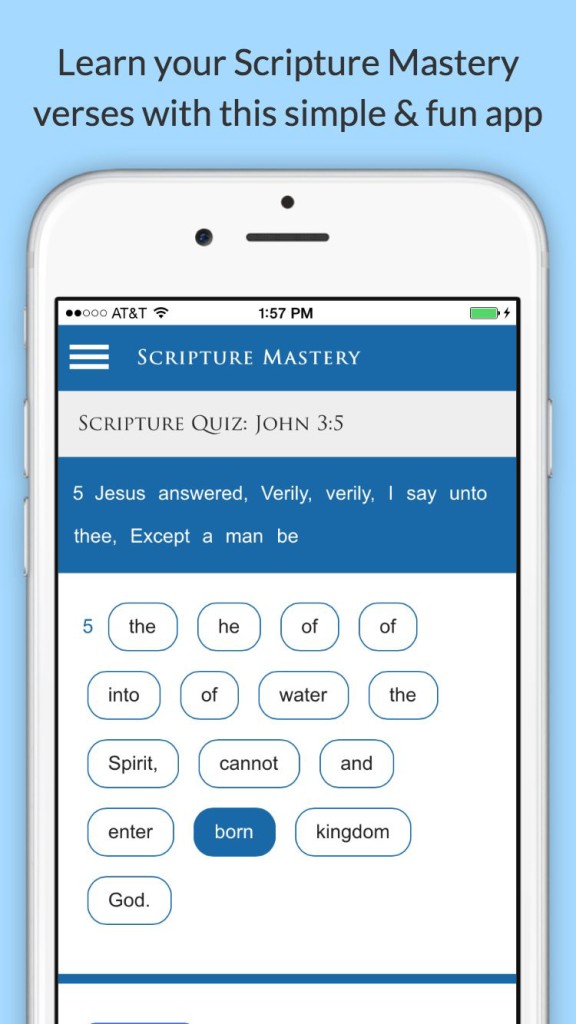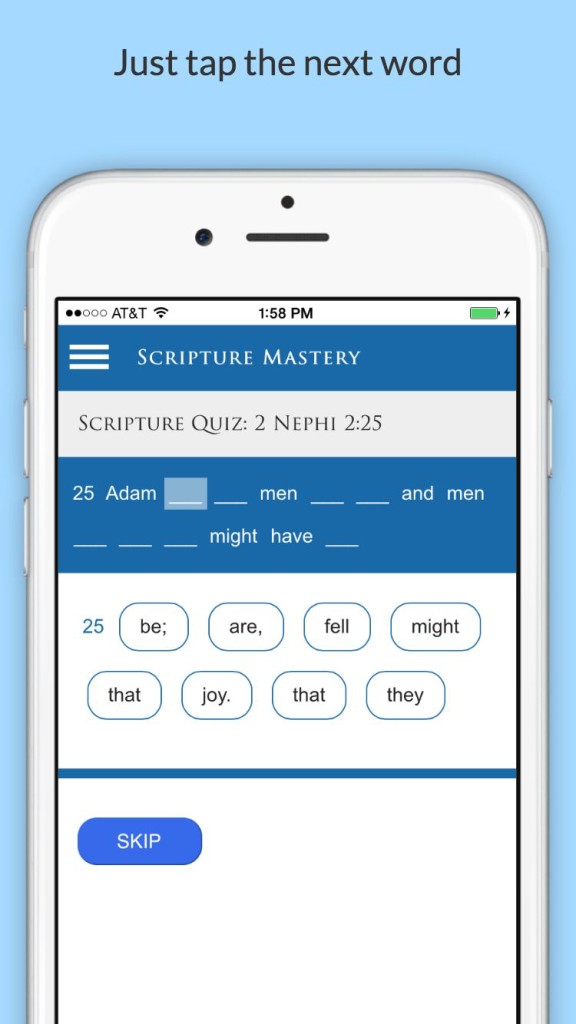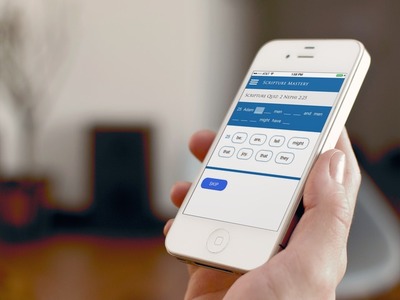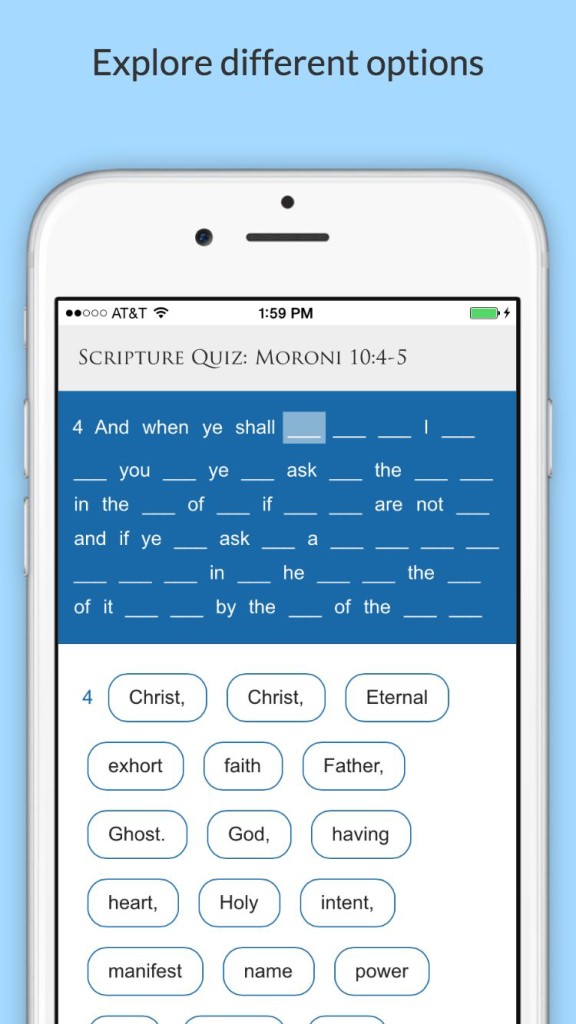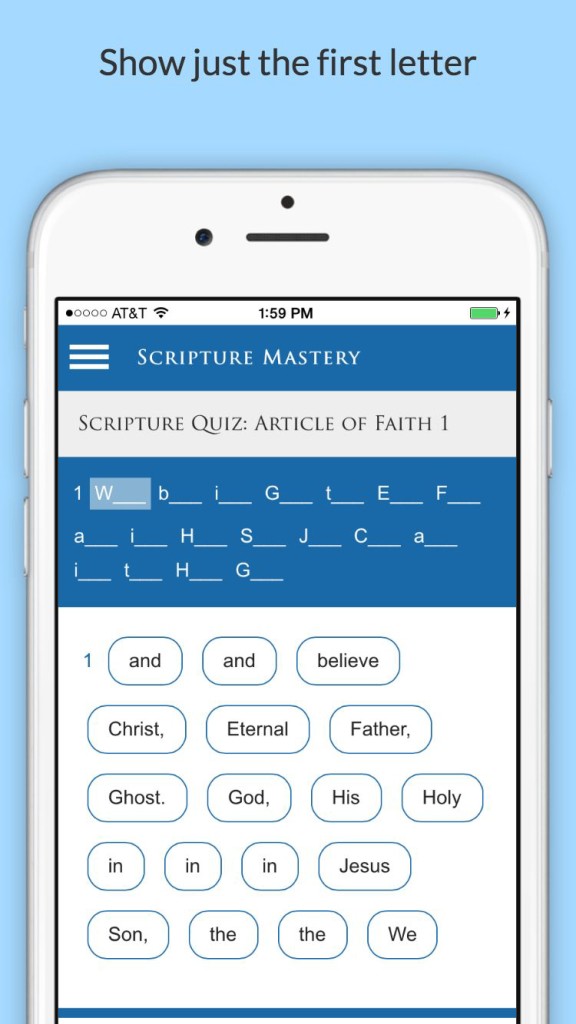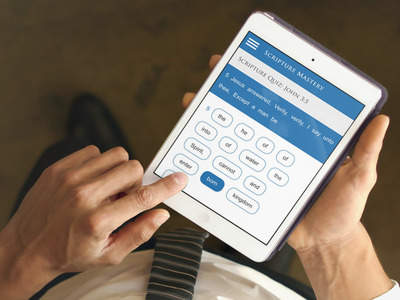 Reviews
Melody B. - ★★★★★

I love this memorizing app! I am so excited to see the progress in memorizing "The Living Christ". I am so grateful that this app was created.

Evelyn Tenorio - ★★★★★

Me gusta

C Martinez - ★★★★

This app has helped me memorize most of the scripture masteries I had left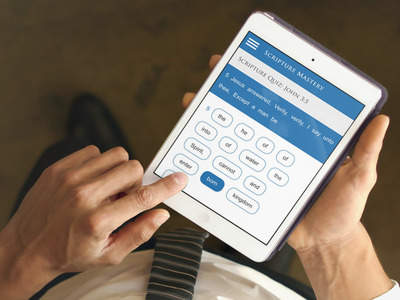 ✔All 100 Scripture Mastery verses in one place!
✔Great study companion for seminary students.
This app will help you learn these scripture verses in the
★Old Testament
★New Testament
★Book of Mormon
★Doctrine and Covenants LDS Church History.
★Articles of Faith
★Extras: Living Christ, Family Proclamation, Sacrament Prayers, Mutual Theme, YW Theme, BSA Oath…
✔Easy and fun to use tool to learn or memorize or even re-memorize all Scripture Mastery verses of the Church of Jesus Christ of Latter-Day Saints.
Review all the scripture mastery verses in a clean list on one page, quiz yourself on each of them in multiple ways. This app presents you words from each verse all scrambled, then you tap words in the correct order. Multiple settings for difficulty levels, such as: all words scrambled, only long words, only short words scrambled. Suggest more levels if you can think of them.
You can also adjust the font size, activate hints (so if you are not sure and tap the wrong words a couple times, the correct word is highlighted to lead you in the right direction), and separate or combine verses (for scripture masteries that include more than one verse).
This will even record all your progress in an activity log. View the activity log to see all the verses you complete. Your percentage of correct words will be saved as well. This will show you your progress. If you are studying the Bible or Book of Mormon, you can easily focus on those verses. As each scripture mastery is completed, you can see your percentage of correct word taps at the top of the screen. Go for 100% correct and you'll be ready to compare your scores with friends. Don't forget to pass them off to your seminary teachers when you're ready!
★Coming soon★
New difficulty levels: random words scrambled, all words with a first letter displayed as a hint.
Matching levels: match the right verse reference to the verse or the topic or keywords.
More languages: study these verses in your mission language, send language suggestions. French coming soon.
Full scripture mastery verses are as follows:
★Old Testament and Pearl of Great Price★
Moses 1:39
Moses 7:18
Abraham 3:22–23
Genesis 1:26–27
Genesis 2:24
Genesis 39:9
Exodus 19:5–6
Exodus 20:3–17
Joshua 24:15
1 Samuel 16:7
Psalm 24:3–4
Psalm 119:105
Psalm 127:3
Proverbs 3:5–6
Isaiah 1:18
Isaiah 5:20
Isaiah 29:13–14
Isaiah 53:3–5
Isaiah 58:6–7
Isaiah 58:13–14
Jeremiah 1:4–5
Ezekiel 37:15–17
Amos 3:7
Malachi 3:8–10
Malachi 4:5–6
★New Testament★
Matthew 5:14-16
Matthew 11:28–30
Matthew 16:15-19
Matthew 22:36–39
Matthew 28:19-20
Luke 24:36-39
John 3:5
John 14:6
John 14:15
John 17:3
Acts 2:36-38
Acts 3:19–21
1 Corinthians 6:19-20
1 Corinthians 15:20-22
1 Corinthians 15:40-42
Galatians 5:22–23
Ephesians 4:11-14
Philippians 4:13
2 Thessalonians 2:1-3
2 Timothy 3:15-17
Hebrews 12:9
James 1:5-6
James 2:17-18
1 Peter 4:6
Revelation 20:12
★Book of Mormon★
1 Nephi 3:7
2 Nephi 2:25
2 Nephi 2:27
2 Nephi 9:28-29
2 Nephi 25:23, 26
2 Nephi 28:7-9
2 Nephi 31:19-20
2 Nephi 32:3
2 Nephi 32:8-9
Mosiah 2:17
Mosiah 3:19
Mosiah 4:30
Alma 7:11-13
Alma 32:21
Alma 37:35
Alma 39:9
Alma 41:10
Helaman 5:12
3 Nephi 12:48
3 Nephi 18:15, 20-21
Ether 12:6
Ether 12:27
Moroni 7:41
Moroni 7:45, 47-48
Moroni 10:4-5
★Doctrine & Covenants★
D&C 1:37–38
D&C 6:36
D&C 8:2–3
D&C 10:5
D&C 13:1
D&C 18:10–11
D&C 18:15–16
D&C 19:16–19
D&C 19:23
D&C 25:13
D&C 46:33
D&C 58:27
D&C 58:42–43
D&C 64:9–11
D&C 76:22–24
D&C 76:40–41
D&C 78:19
D&C 82:10
D&C 88:124
D&C 89:18–21
D&C 107:8
D&C 121:36, 41–42
D&C 130:22–23
D&C 131:1–4
Joseph Smith—History 1:15–20
Study and learn all these Scripture Mastery verses from the Bible (Old and New Testament) as well as the Book of Mormon and D&C.
★Suggest any features you'd like and let me know if you want to be included in the beta testing group!
Version History
0.1.5 - March 21, 2015

iOS Launch.

0.1.3 - March 21, 2015

Adding The Lord's Prayer and the Baptism Prayer to the extras. Minor bug fixes.

0.1.2 - March 5, 2015

Fixing typo in D&C 121:41 & D&C 131:2, thanks to C Martinez again for finding both!

0.1.1 - February 20, 2015

New Features: Fixing typo in D&C 76:23, thanks to C Martinez for finding it! Updating to the latest version of phonegap.

0.1.0 - December 11, 2014

New Features: All 13 Articles of Faith and Extras: The Living Christ, The Family Proclamation, Mutual Theme, YW Theme, Boy Scouts, Sacrament Prayers and Pledge of Allegiance! Also new option to display word bank alphabetically vs random.

0.0.7 - October 1, 2014

Updates for latest phonegap version

0.0.6 - August 18, 2014

Fix touch event bug when touching words was too sensitive. Added new difficulty levels: Random and first letter. Added memory of current verse, so when you come back you can continue right where you left off!

0.0.5 - April 1, 2014

Fix touch event bug when touching words was too sensitive. Added new difficulty levels: Random and first letter. Added memory of current verse, so when you come back you can continue right where you left off!

0.0.4 - March 31, 2014

Fix typo for '1 Peter 4:6' and other menu text updates for clarification.

0.0.3 - March 29, 2014

Fix typo for '1 Peter 4:6' and other menu text updates for clarification.

0.0.2 - March 29, 2014

Update to colors and graphics

0.0.1 - March 28, 2014

Initial release. Include all Scripture Mastery verses